Greg Hendrix, Pitching Coach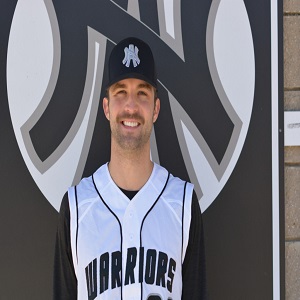 Greg Hendrix was drafted as a pitcher by the Los Angeles Dodgers following his senior year at North Atlanta High School (2006). At NAHS, Greg was named to the Atlanta Journal & Constitution "All-City" team after recording 80 K's in 52 innings pitched and batting .436 with 4 homeruns his senior year. Greg went to college rather than sign with the Dodgers, and helped take Shelton State to back-to-back JUCO (junior college) World Series appearances. Following his freshman year at Shelton, Greg was ranked by Perfect Game as the 79th best junior college baseball prospect in the country. After Shelton, Greg played at Southeast Missouri (an NCAA Division 1 program) and Southern Polytechnic University (now Kennesaw State), where he was a conference starter.
After college, Greg played professional baseball for six years, initially in the United States in the Frontier League (Lake Erie Crushers, 2011; London Rippers/Road Warriors 2012) and Freedom League (Peoria Explorers, 2013), and then internationally - playing in Germany during the summer (Hamburg Stealers, 2014, 2015; and Munich-Haar Disciples, 2016) and in Australia during the winter (Brisbane Bandits, 2014-15; Windsor Royals, 2013).
A dual US-British citizen, Greg played for the British national baseball team in two World Baseball Classic (WBC) Qualifiers and other international tournaments, competing against some of the best baseball players in the world. He is fourth all-time among British national team pitchers in strikeouts (averaging 11.4 per game) and innings pitched.